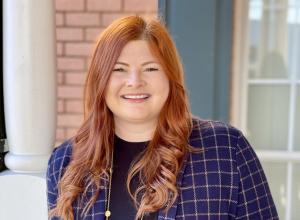 Director of Resource Development – Regional
318-436-2784
Allyson serves as the Director of Resource Development for our Regional parishes. She serves on United Way NELA's Leadership Team. Allyson leads fundraising efforts in 9 parishes, builds community relationships, staffs the Steamboat Society in the Regional market, and facilitates Young Leaders UNITED.
Allyson holds a Bachelor of Arts in Philosophy from New York University. Her experience in New York gave her exposure to inclusivity and diversity that has molded her work in local nonprofits to better serve our community. In 2022, Allyson was awarded a graduate certificate with an Exemplary Practicum from Rice University's Leadership Institute for Nonprofit Executives. She is currently a member of the 2023 cohort of Leadership Ouachita.
Allyson is a member of the Steamboat Society, a READ.LEARN.SUCCEED. volunteer, a volunteer for Outta The Shelter, Inc., and a current member of The Arts Council of Northeast Louisiana after having previously served as a board member.
Allyson has lived in every time zone in the continental United States, loves to travel, and enjoys spending time with her rescue dogs, Ella and Maeby.