What are Leadership Giving Societies?
At the heart of United Way of Northeast Louisiana is a dedicated group of people with strength, character, and sense of purpose who inspire others to help meet the needs of the community.
This eclectic group of leaders represents many different industries in our community. We are humbled by their commitment to the work that United Way does in this community, and we are grateful that they choose to LIVE UNITED. To view our 2021 Book of Leaders, click here.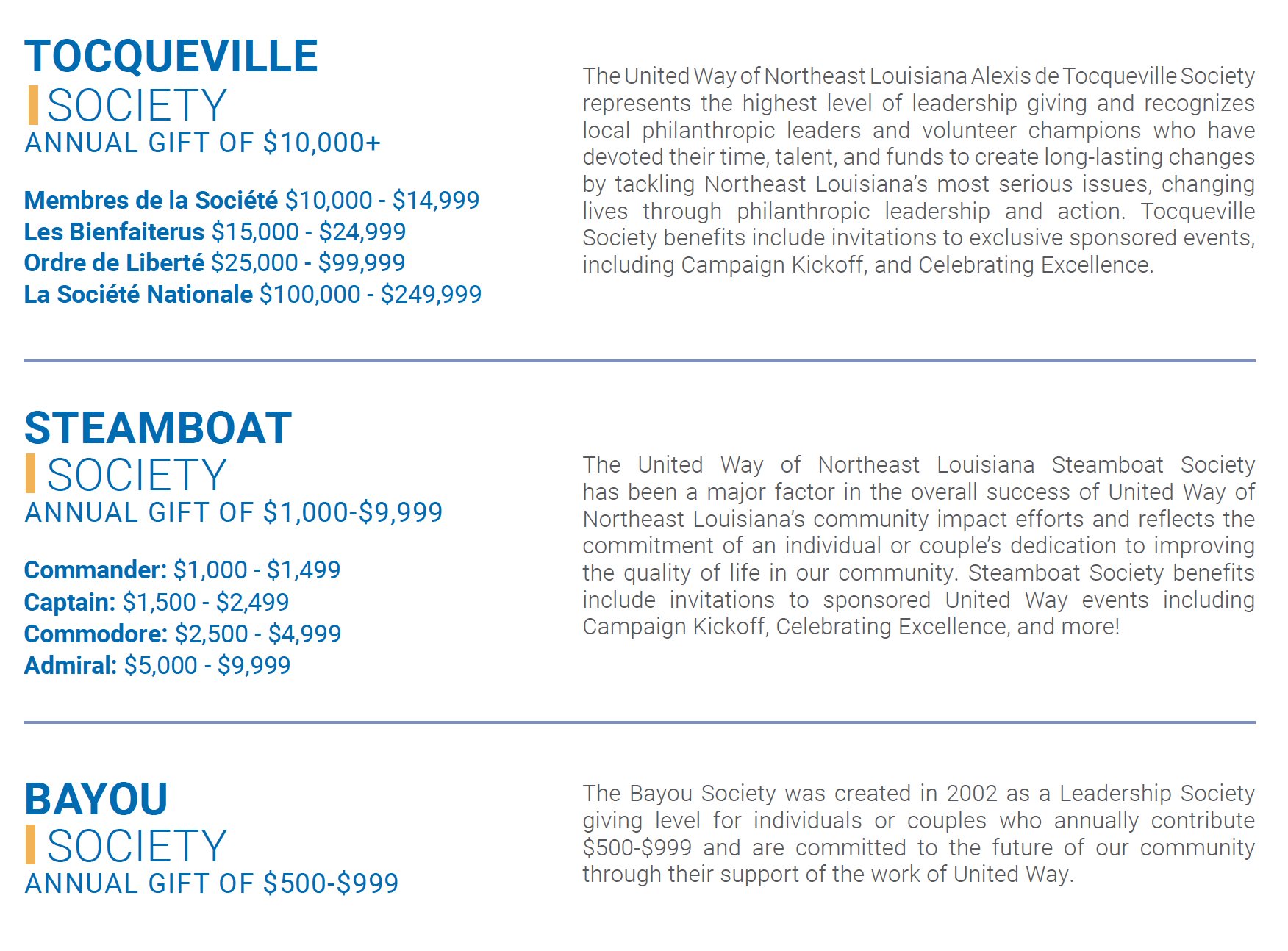 For more information about United Way's Leadership Giving Societies, contact Janet Durden.