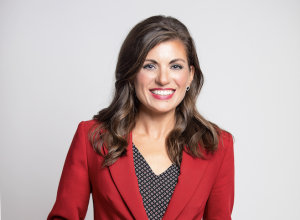 Director of Marketing & Communications
318-998-9208
Meghan Jones, a South Georgia native, is the Director of Marketing & Communications and serves on the Leadership Team at United Way of Northeast Louisiana. Meghan plans and oversees annual marketing and communication strategies, ensures brand identity and awareness, manages digital content and organizational messaging, and communicates and streamlines the organization's mission, values, and community aspirations.
An alumna of Lee University, Meghan holds a Bachelor of Arts in English Literature and is passionate about reading, writing, and telling people's stories. She is a member and volunteer at First West, a READ.LEARN.SUCCEED. volunteer reader, a volunteer at her children's schools, Chair of the Appreciation Committee at George Welch Elementary School, and a member of United Way's Steamboat Society and Young Leaders UNITED.
In 2023, Meghan was named one of the Top 20 Under 40 Young Professionals in Northeast Louisiana. She is a 2022 graduate of Leadership Ouachita.
She is married to Dr. Brice Jones (ULM) and they are proud parents of Hadley, Leighton, and Carter. Meghan and her family reside in West Monroe.