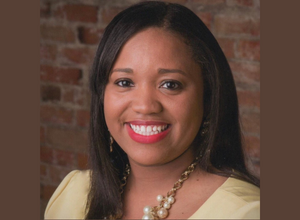 Director of Resource Development – Lincoln, Union, Jackson
318-855-2579
Tiffany White serves as the Director of Resource Development for Lincoln, Union, and Jackson Parishes. She serves on United Way NELA's Leadership Team. Tiffany leads fundraising efforts, helps workplace partners strategize for growth, and staffs the Steamboat Society in Lincoln, Union, and Jackson parishes.
Tiffany holds a Bachelor's degree in Business Management from Dillard University and a Master of Business Administration (MBA) from the University of New Orleans. She is also a certified Faith & Finances facilitator and is passionate about ministry at her local church, supporting individuals with special needs and financial wellness for all, particularly those in underserved and historically excluded communities.
Tiffany enjoys spending time with her husband, Maurice and their two children, Reece and Mariah.