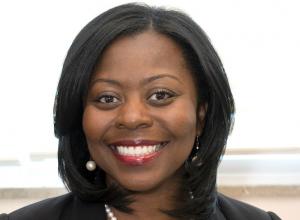 Diversity, Equity, and Inclusion Council Chair
ABG Professional Development Solutions
Alberta is passionate about her involvement with United Way of Northeast Louisiana because of their commitment to genuinely help people in need, while improving the community.
She is the founder and CEO of ABG Professional Development Solutions. Alberta's company provides Strategic Planning, Organizational Effectiveness, Professional Career Development, Leadership Development, Professional Business Development Trainings, Upper Management & Executive Coaching, Mental Health Counseling, and Life Coaching. Alberta is a Licensed Mental Health Counselor with Louisiana State Supervision Privileges.
Alberta previously served as the Vice President of Organizational Strategy and IT Initiatives for North Louisiana Economic Partnership (NLEP). Before joining NLEP, Alberta was employed as a Lead Organizational Effectiveness Consultant with CenturyLink, a Fortune 500 company. Prior to her role at CenturyLink, she served as the Director of Career Connections at the University of Louisiana at Monroe and developed several career placement programs.
Alberta is currently pursuing her Ph.D. in Human Capital Development, at the University of Southern Mississippi. Alberta earned her Bachelors Degree in Arts and Humanities and her Masters Degree in Mental Health/Career Counseling from the University of Louisiana Monroe. In 2021, Alberta received the Blue Cliff College Words of Wisdom Award. In 2020, Alberta was selected to the National Society of Leadership and Success for the University of Southern Mississippi. In 2019, she received the Thomas H. Scott Award of Excellence for Small Businesses and the "Women in Business Excellence Award" for the Louisiana Cluster I of Delta Sigma Theta Sorority Inc. In 2018, she received the James M. Shipp, Jr. Memorial Young Business Leadership Award. In 2015, Alberta was named "Rising Young Alumni" at the University of Louisiana at Monroe. Alberta also received the "Top 20 under 40" Award for North Louisiana.
Alberta holds professional memberships with SETA (Southeastern Employment & Training Association), CABL (Council for a Better Louisiana), BPW (Business Professional Women), LCA (Louisiana Counseling Association), LACE (Louisiana Association of Colleges and Employers), SHRM (Society of Human Resource Management), and DST (Delta Sigma Theta Sorority Inc.).
In addition to her volunteer role at United Way NELA, Alberta currently serves on several boards, including the Biomedical Research Park Board, Christopher Youth Center Board, The University of Louisiana Monroe Foundation Board, The Living Well Foundation Board. Previously, she served on the Monroe Chamber of Commerce Board, University Health Conway Board, and the Ouachita Business Alliance Board.
Alberta has been married to Sergeant First Class Toby Green for 21 years and they are the proud parents of Toby Green Jr, who attends the University of Louisiana Monroe, and Jacob Green, who attends Ouachita Parish High School. 
Alberta is a supporter of Military men and women, a lover of innovative technology, different genres of music, theatre, and the arts.