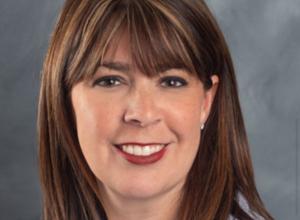 Past Board Chair
North Delta Title Company
Amy Price Sawyer is the Chairman of the Board for United Way of Northeast Louisiana. She believes in the organization's mission of helping people and improving community, and is proud that United Way remains relevant and responsive to the ever-changing issues in Northeast Louisiana.
Amy is a 1997 graduate of St. Frederick High School. She earned a bachelor of arts in Political Science from Louisiana State University in 2001. She graduated Cum Laude from Southern University Law Center in 2009, earning her Juris Doctorate. Amy was a member of the Southern University Law Review, and is the author of You Mean My Doctor Is Not an Expert?: The Admissibility of the Medical Review Panel Opinion in Summary Judgment Proceedings, 36 S. U. L. Rev. 337 (2009). She joined North Delta Title Company in February 2011 and was named partner in February 2014. She specializes in residential and commercial real estate transactions, business and succession law.
Before associating with Price & Sawyer, LLC and North Delta Title Company, Amy clerked for the Honorable Laura Prosser Davis of Baton Rouge City Court and the Honorable Annette M. Lassalle of The Family Court of East Baton Rouge Parish. She is a member of the American Bar Association, the Louisiana State Bar Association, the Fourth District Bar Association, Phi Alpha Delta Law Fraternity, the Northeast Louisiana Association of Realtors. Amy currently serves on the Board of Directors for the Louisiana Land Title Association and as a member of the Louisiana Law Institute Property Committee. She also serves as the President of the Parents Association at St. Frederick High School.
Amy currently resides in Monroe with her husband, Michael, and their two children, Claire and Will. They are active members of Jesus the Good Shepherd Catholic Church.