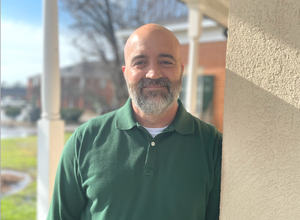 Louisiana 211 Resource Specialist
318-998-9230
Chad Canal serves as the Louisiana 211 Resource Specialist. As the Louisiana 211 Resource Specialist, Chad maintains the 211 information system of community resources for effective information, identifies new and existing community resources, and provides statewide resource management support during times of emergency and disaster.
Chad is passionate about helping others and meeting new people because you never know what you can learn from their experiences.
Chad has 3 children – Lizzie, Jase, and Kai. In his free time, he enjoys talking to/Facetiming his daughter who is in Baton Rouge attending LSU, coaching his oldest son Jase, or going to the movies/putting together Lego sets with his youngest son Kai.