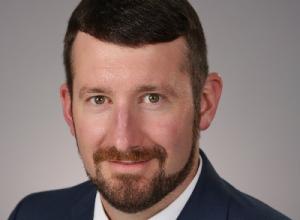 Board Chair
Argent Financial Group
Active in his community and industry, Daniel currently serves as Chair of the Board of Directors of United Way of Northeast Louisiana and has served on several committees for United Way of Northeast Louisiana, including investment committees and fundraising committees. Daniel currently serves as Chairman of the committee for the local chapter of Whitetails Unlimited and has served on Financial Institutions Committee and Oil and Gas Committee of the Louisiana Society of CPAs.
Daniel is the Chief Accounting Officer for Argent Financial Group and all of the subsidiaries. In this role, Daniel is responsible for financial statement reporting to higher management, overseeing daily accounting operations and back office support, cash management, record keeping, assisting Argent's outside CPA firm with annual audits, assisting various regulatory agencies/examiners with audits and financial reporting to Federal regulatory agencies and State regulatory agencies across several states in which Argent operates. In addition to those responsibilities, he is responsible for overseeing maintenance of local facilities and serves as the Chairman for Argent's Facilities Committee, which oversees Argent's leases for all offices and areas in which Argent operates.
Prior to joining Argent, Daniel worked for a local CPA firm providing monthly accounting services for small businesses and performed audit services for small businesses and local municipalities.
In his personal time, Daniel enjoys hunting, water skiing and other outdoor activities/sports. Daniel and his wife Laura have four children and are active members of Calvary Baptist Church of Ruston.