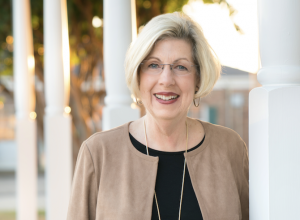 President
318-998-9204
A native of Mississippi, Janet S. Durden has been President of United Way of Northeast Louisiana since 1985 and with United Way for a total of 41 years. Under Durden's leadership, United Way of Northeast Louisiana has adopted a Strategic Community Impact Plan that is tackling the region's greatest challenges.
In 2020, ULM Women's Symposium awarded Durden with their Legacy Award. In February 2017, Monroe Chamber of Commerce bestowed their highest recognition, the prestigious Rambin Silverstein Award to Durden. She received the Kitty Degree Humanitarian Award in 2016. In 2015, she was recognized with Grambling State University's Martin Luther King Jr. Distinguished Leadership Award for Community Service and Leadership. Durden received her Masters of Arts from Mississippi State College for Women.
She has served on numerous state and local boards of directors and is currently on the boards of St. Francis Medical Center and Louisiana Association of United Ways.
Janet and Bob Durden have been married for 27 years. Her daughter is a non-profit professional and lives with her husband and their two daughters in Kansas City. Bob has three children and they enjoy their 6 grandchildren. Janet and Bob are active members at First Baptist Church in West Monroe.