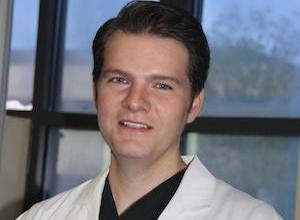 Lincoln, Union, Jackson Parishes Campaign Chair-Elect
Green Clinic Health System
Dr. Josh Mandrell is the dermatologist at the Green Clinic in Ruston, Louisiana, and serves on United Way NELA's Executive Committee. Dr. Mandrell is passionate about United Way's mission because of its broad reaching impact on all of the important facets of our community. He commonly says, "Wherever there's a need, United Way will find a way to meet it."
Dr. Mandrell completed medical school at Saint Louis University School of Medicine and dermatology residency at Loyola University Medical Center in Maywood, Illinois, before moving to and starting practice in Ruston. He is involved in leadership as a Green Clinic board member, the workplace coordinator for D.A.R.T., and in multiple roles at his local church. 
Dr. Mandrell's favorite thing is to spend time with his wife (Abby), son (Caleb), and four Nova Scotia Duck Tolling Retriever dogs (Ruston, Louie, Austie, and Ellie). The already busy household awaits the addition of twin girls this fall.