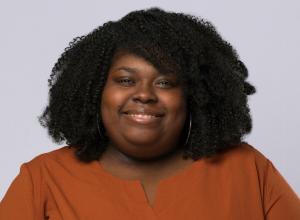 Community Connection Specialist
318-998-9227
Ke'Swanis serves as the Community Connection Specialist at United Way of Northeast Louisiana. She provides consistent and efficient customer service, as well as oversees the operation and office management of the Financial Health Center. She also provides administrative support and assistance to the Community Impact department. 
Ke'Swanis is passionate about advocating for individuals in communities that are underserved. She is currently working to obtain a Bachelor's degree in Business Administration with a concentration in Entrepreneurial Studies. She is also a small business owner of a local, online-based jewelry boutique.
Ke'Swanis enjoys cooking, baking, and spending quality time with her friends and family.