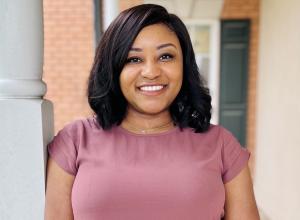 Louisiana 211 Referral & Care Coordinator
318-998-9222
LaToya serves as the Louisiana 211 Referral & Care Coordinator. She oversees the Louisiana 211 Referral and Care Coordination Program, which proposes strategies to service needs in the community by providing life changing resources.
LaToya graduated cum laude while receiving her Masters of Social Work Degree from Grambling State University. She also has a Bachelor of Science in Psychology as well as an Associate of Arts degree. LaToya's work history demonstrates her willingness to advocate for those with minimal or no voice. She has been involved with Hospice of Caring Hearts, Louisiana Methodist Children Home, Foster Care and Family Services with the Department of Children and Family Services, and most notably, the Master Social Worker for Women and children, responsible for the NICU, PICU, Pediatrics, Labor and Delivery, OB/GYN and Newborn Nursery at St. Francis Medical Center located in Monroe, LA. LaToya received The Franscian Award during her time at St. Francis Medical Center.
LaToya, her husband, and their three wonderful children reside in West Monroe, LA. She prides herself on integrity and ethical fairness. LaToya not only serves the community she works in but all communities; she treats everyone with love and respect they deserve.