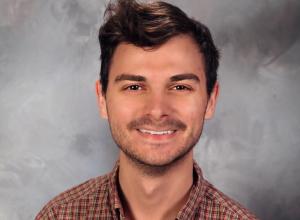 Young Leaders UNITED Vice Chair
Bryson Belaire serves as Vice Chair on United Way NELA's Young Leaders UNITED Cabinet. Bryson is passionate about Young Leaders UNITED because it gives him the opportunity to serve United Way, give back to his community and help those in need, and meet other young adults in the area who are equally as passionate about service and Monroe. Bryson is a ULM alumnus and is also currently involved in Leadership Ouachita & the NELA Young Professionals, Pi Kappa Alpha, the ACTS Leadership team at Jesus Good Shepherd, Knights of Columbus, Young Insurance Professionals, and the Young Agents organization.
Bryson is originally from Basile, Louisiana, but fell in love with Monroe during his undergraduate experience and has the best friends on the planet.