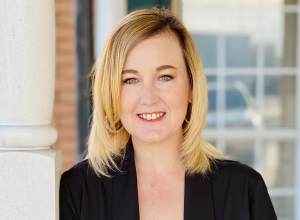 Young Leaders UNITED Cabinet Member
Brittany McNamara is the Digital Marketing Strategist at KTVE/KARD and serves on United Way NELA's Young Leaders UNITED Cabinet. Brittany is passionate about Young Leaders UNITED and United Way's mission because she aims to help improve the community she lives in and to give every individual an opportunity to do great things!  Brittany is currently attending ULM Online, pursuing her degree in Marketing, and will graduate Fall of 2022, and is involved with Monroe Chamber of Commerce, West Monroe West Ouachita Chamber of Commerce, ULM Women's Symposium, SOS Pets of Ouachita, and the Louisiana LunaChicks.
In her free time, Brittany is committed to living life to its fullest! She loves spending time with her amazing husband and daughter, three dogs, and one cat. She also loves to travel, eat tacos, drink coffee, and catch a live music show.