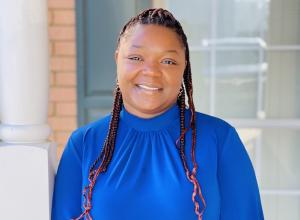 Director of Finance & Administration
318-998-9220
Rokesha Allen is the Director of Finance & Administration and serves on United Way NELA's Leadership Team. 
Rokesha is accountable for the financial, legal, and risk management operations of the organization, including the development of a financial strategy, metrics tied to that strategy, and the ongoing development and monitoring of control systems designed to preserve organization assets and report accurate financial results.
Rokesha holds an Associate of Science in Criminal Justice (2002) and a Bachelor of Science in Accounting (2005) from Grambling State University, where she graduated Cum Laude, as well as a Master of Accounting & Financial Management from DeVry University's Keller Graduate School of Management (2011). She is passionate about learning new things.
Rokesha is a native of Texas. She and her husband, Terrance Allen, Sr., proudly reside in West Monroe, Louisiana with their three children, Johnny, Tamyra, and Terrance, Jr., and nephew, Greg. They also have one grandson. Some of Rokesha's favorite things to do are traveling, gardening, and spending time with family. In her spare time, Rokesha likes to attend her children's many extracurricular activities (band, dance, football, baseball, etc.) and serves as a volunteer reader with United Way NELA's READ.LEARN.SUCCEED. initiative.